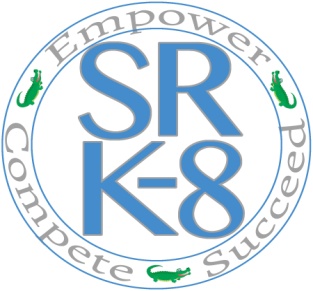 ---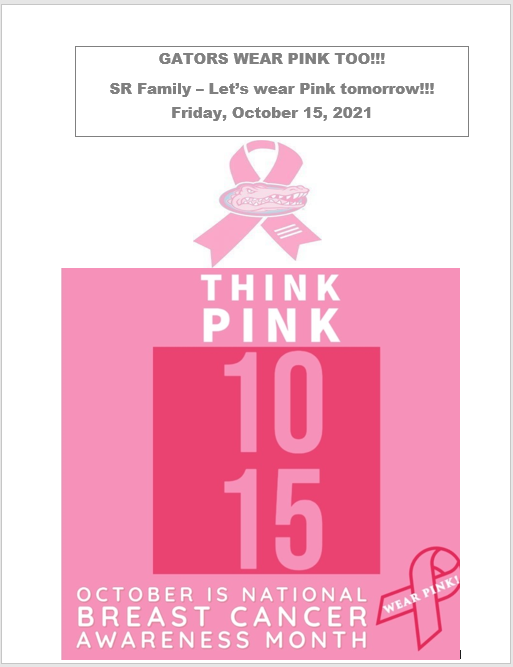 ---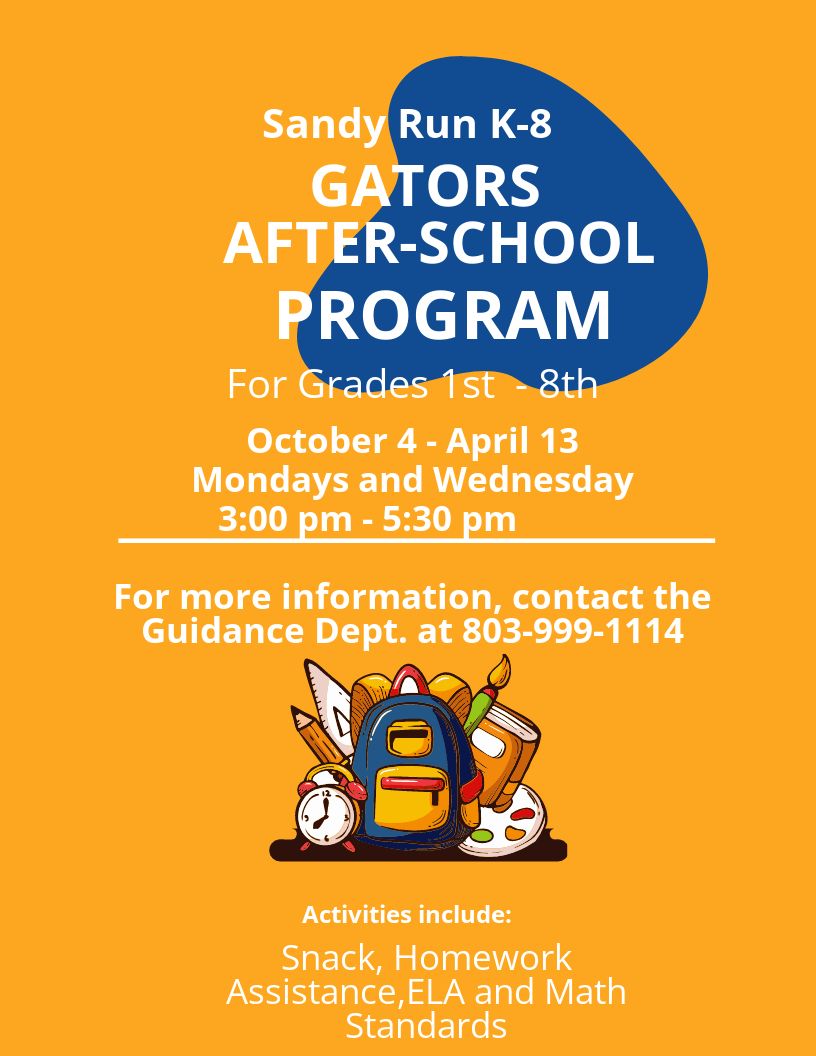 ---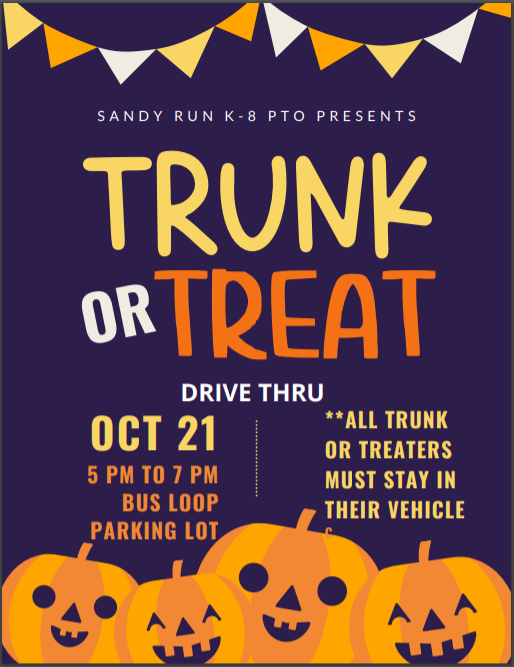 ---
Trooper Tidwell Talks Seatbelt Safety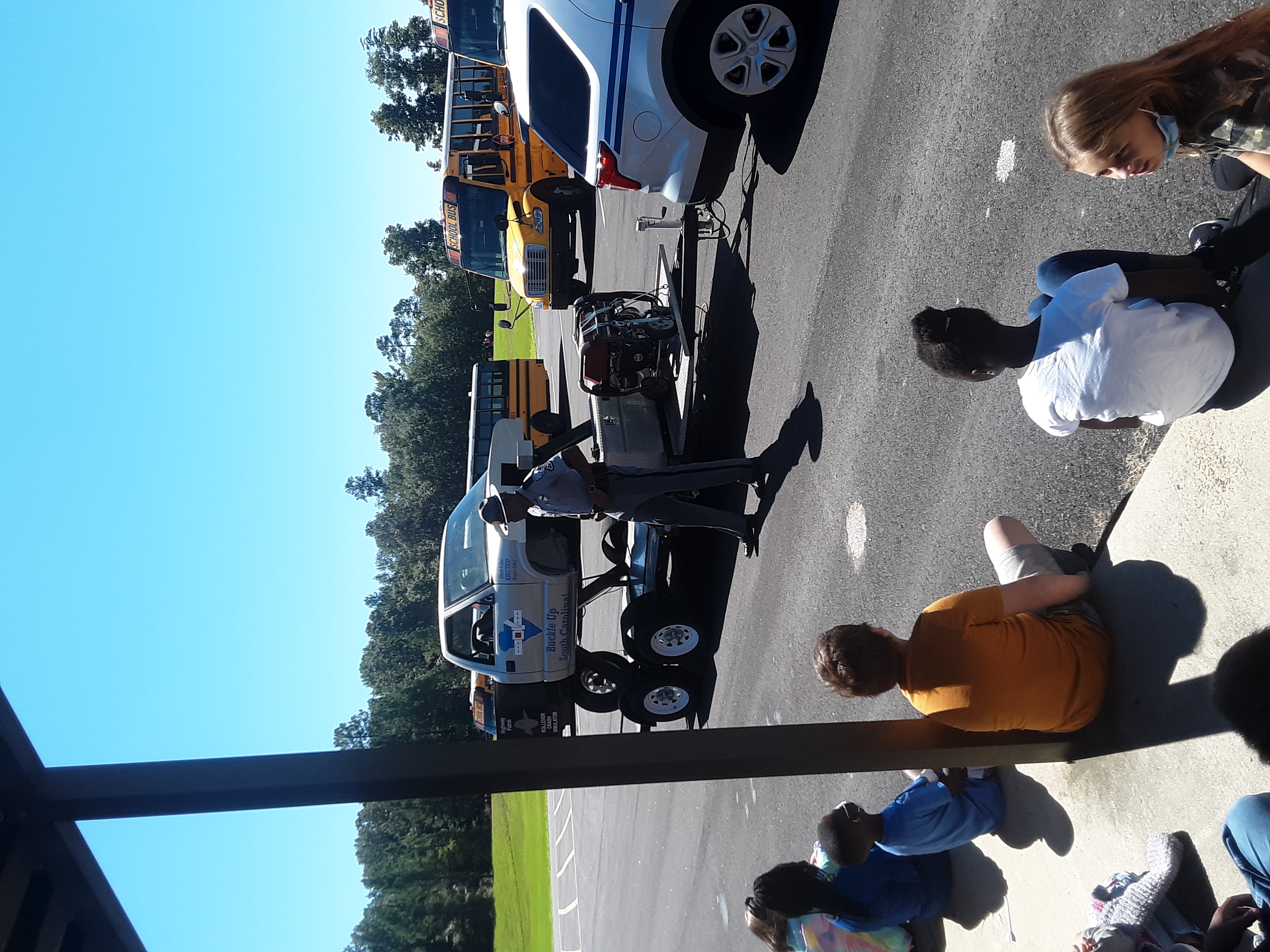 SC State Trooper Tidwell visited SRK8 on September 24th. He spoke to the students about the importance of wearing their seatbelt.
---
Sandy Run Counseling Program Newsletter
---
Calhoun County Public Schools COVID 19 Dashboard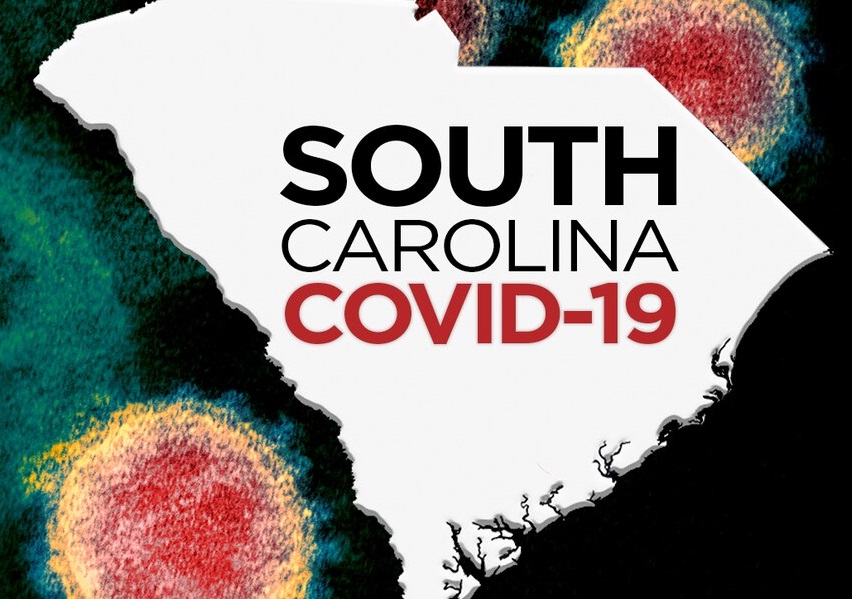 ---
District Safe Return to In-Person
The District's COVID Team wanted to share the current version of the Return to In-Person Instruction and Continuity of Services Plan. This plan may be updated throughout the school year based on the need for changes. Please take a look at what our current plan is and note some of the key points listed below. Please make sure that you and our students are aware of the safety protocols put in place.
►Masks are encouraged for students, faculty, and staff, but not required in school district buildings.
► Masks will be required on all school buses.
► The social distancing of three feet will be maintained in all areas inside and outside of the building to the best of our abilities.
►Plexiglass will be used on desks and tables.
► Non-essential visitors will be limited and restricted to the front office area and will be required to wear a mask.
► Students will be dropped off and picked up in designated car and bus lines.
► Students who have any of the three symptoms listed on the DHEC Exclusions List will be required to wear a mask until they are picked up by a parent or other designee.
► Previous Isolation and Quarantine Guidelines remain in effect for this school year. A positive Covid test will require isolation of 10 days. Close contact to a positive will require a quarantine of 14 days from the date of the last contact unless they are fully vaccinated as evidenced by an official vaccination card or certificate.
---
Covid-19 Vaccination Clinics
We would like to remind parents of vaccination clinics for those 12 and older coming up.
When: Thursday, September 2, 2021 from 1:00 pm-5:00 pm
Where: Sandy Run K-8 Gym
The vaccination paperwork is below and will be available at the door. Parents may be present with their child for the shot. Please contact the school to make a vaccination appointment.
Pre-Vaccination Screening Form
---
The most recent updates to DHEC and CDC guidance are listed below for your convenience. Please note the newly published DHEC 2021-2022 school booklet table of contents is hyperlinked, which allows you to click on the topic of your choice and be taken to that section of the guidance.
CDC defines a close contact as someone who was within

6 feet of an infected

person

(laboratory-confirmed or a

clinically compatible illness

) for a cumulative total of 15 minutes or more over a 24-hour period (for example, three individual 5-minute exposures for a total of 15 minutes). An infected person can spread the virus starting from 48 hours before they have any symptoms (or, for asymptomatic patients, 48 hours before the specimen was collected), until they meet criteria for

discontinuing home isolation

.
In the K–12 schools, the close contact definition excludes students who were within 3 to 6 feet of an infected student (laboratory-confirmed or a clinically compatible illness) if both the infected student and the exposed student(s) wore masks during the exposure time.

This exception does not apply to teachers, staff, or other adults in the indoor classroom setting

.
The close contact definition for students above does not apply to

athletics

and

extracurricular activities

. Following is the close contact definition for staff or students participating in athletics/extracurricular activities*.
Close contacts will include anyone who was within 6 feet of an infected person (laboratory-confirmed or a clinically compatible illness) for a cumulative total of 15 minutes or more over a 24-hour period (for example, three individual 5-minute exposures for a total of 15 minutes) from 48 hours prior to symptom onset (or specimen collection for an asymptomatic infected person) of the infected person.
To determine who may be a close contact, investigators need to consider total time spent together during the infectious period. This includes time on the bus, bench, locker room, field/court/arena, etc. unless it is known that they were unlikely to be in close proximity of each other.
*Activities where forced expiration produces increased respiratory droplets in the surroundings, including shouting, singing, physical exertion, etc.
As a reminder, antibody tests are not approved for use for re-entry from quarantine or isolation. Per the DHEC Options to Shorten Quarantine,"Blood tests for antibodies may not be used to shorten quarantine." You may also refer to the DHEC Antibody Testing (COVID-19), which states that "DHEC follows CDC guidance and advises that antibody tests should not be used to determine if someone is immune, or protected, against infection with the SARS-CoV2 virus that causes COVID-19. For example, antibody tests cannot be used to make decisions about the need for quarantine. A positive or negative antibody test cannot be used to determine if someone responded to COVID-19 vaccination. Positive antibody tests can reliably confirm if someone has had a past infection. They are not reliable in determining if someone is currently infected and should not be used to make a diagnosis of current COVID-19 infection. Only a positive neutralizing antibody test result provides information about possible protection against a second infection. The adequate level of protective antibodies that will prevent infection is still being studied. People should not rely on the results of antibody tests to make decisions about practicing prevention measures. DHEC recommends following recommended prevention measures, such as physical distancing and the use of a mask according to their vaccination status and disease activity in the community."
---
School Registration Forms & Supply List
(Each form is needed for registration)
(Click on form name to open)
Bus Assignment For New Students
Parent Education Training Survey
---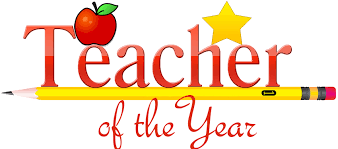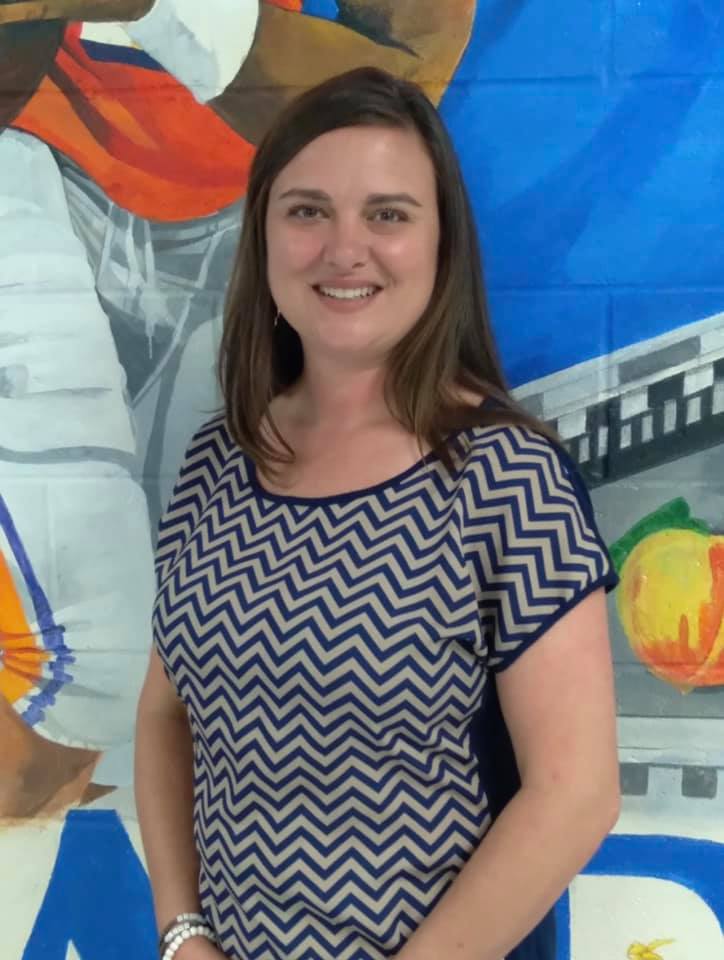 Teacher of the Year
Melina Polin
I am so very honored to be Sandy Run K8 School's Teacher of the Year! My name is Melina Polin. I became a member of the Sandy Run K8 School family in 2014 as a Second Grade Teacher and I have loved every minute of it! I am a South Carolina native and a Clemson University graduate. My undergraduate degree is actually in Financial Management. I earned my teaching certification and Master's Degree in Elementary Education from SC State University in 2012. When I am not teaching, I love to spend time with my family which includes my husband of 18 years Eddie, 16 year old son Mason, and 8 year old son Trevor. We love the lake and the beach, fishing, baseball, football, soccer and just spending time together. I also enjoy walking, crafting, reading, cooking and traveling. This year I also have the privilege of being the PTO President. Being a part of the PTO is important to me because it not only gives me another opportunity to work with parents and teachers but also allows me additional ways to support school staff, support and enrich all students and assist in efforts to solve school needs. I am truly grateful to be a Gator and I can't wait to have an amazing year together!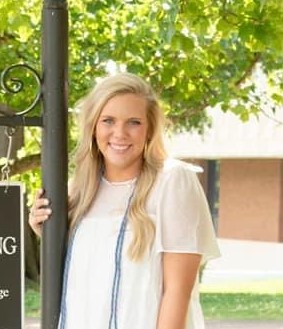 Rookie Teacher of the Year
Mrs. Paige Carson
Being a teacher has always been a dream of mine since I was very young, so after high school, I attended Winthrop University where I was able to follow my dreams and got my B.S. degree in Elementary Education! This will be my second year at Sandy Run k-8 and I cannot wait for many more! I live in St. Matthews with my husband and our 2 sweet dogs who I love dearly! Teaching is my passion and I truly love what I do!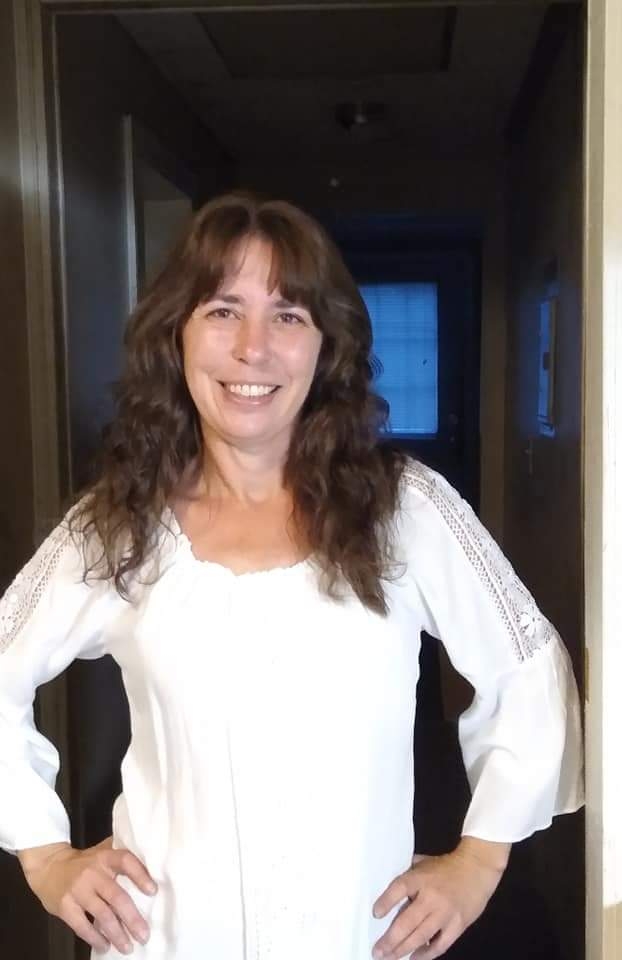 Support Staff of the Year
Mrs. Stephanie Cruthird
I began working and volunteering at Sandy Run in 2011. Over the past 10 years I have been in every classroom in some form and have enjoyed being a part of the Sandy Run family. This past year was certainly a learning experience and I am grateful for our cafeteria team. Each one of them stepped up and we overcame many challenges.
I thank everyone for their support, and this award means a lot to me.
---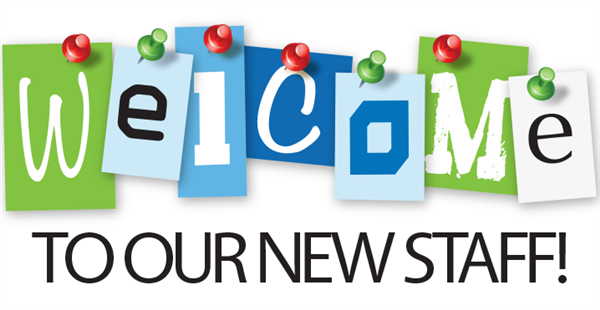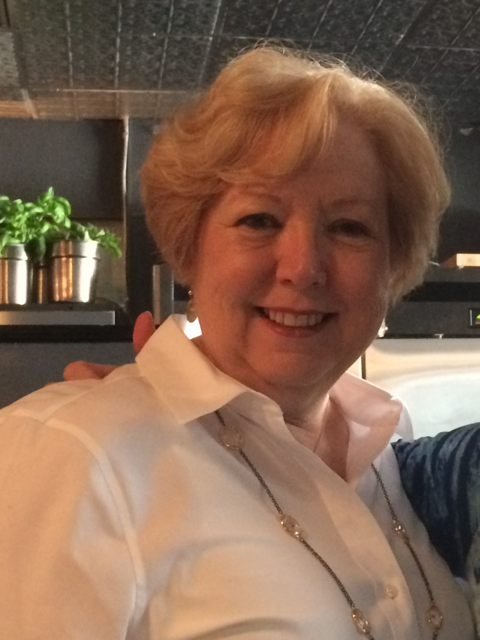 Mrs. Funderburk has over 40 years of experience in education. She has taught many grade levels in elementary schools. She is a trained Reading Recovery teacher. Mrs. Funderburk has served as a reading interventionist and a reading coach. She has also served as an adjunct professor for the Citadel, Clemson University and Winthrop University. Her passion is serving K - 2nd grade students in reading intervention.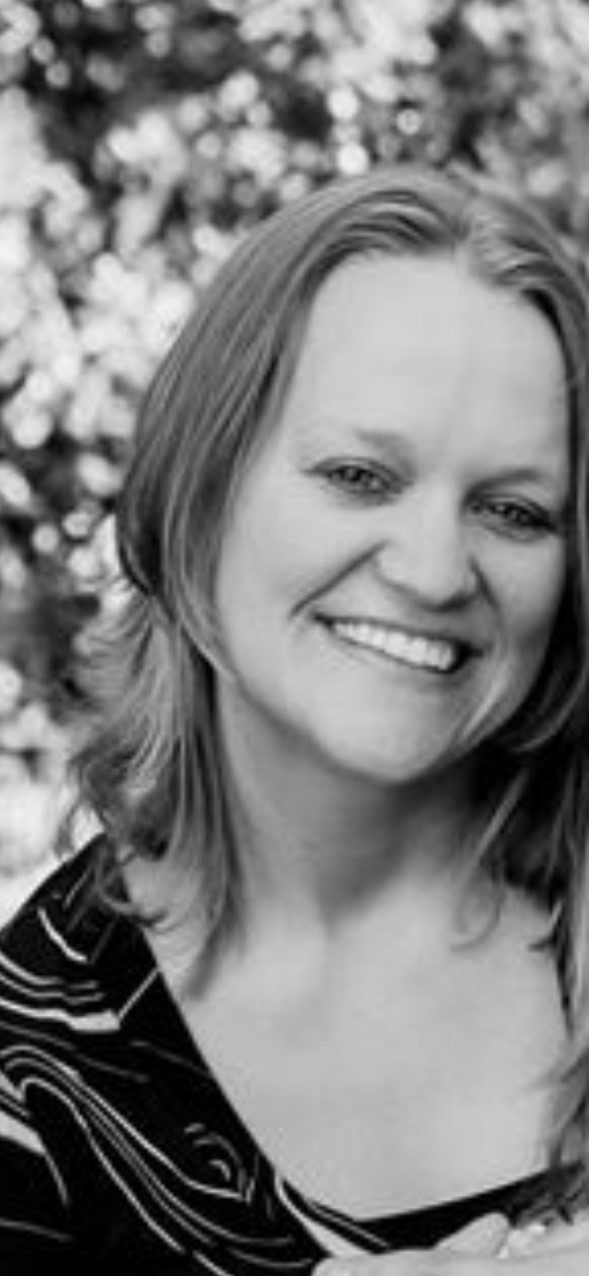 My name is Julie Briden and I am excited to be teaching 8th grade ELA at Sandy Run K-8 this year! I recently returned to my hometown in Orangeburg last year and am a mother of three beautiful children. I was a graduate of Calhoun County High School in 2001 and participated in varsity softball and volleyball. I then attended OCTC for two years and was able to transfer to Southern Wesleyan University and earn a softball scholarship for two years. I graduated from SWU in 2005 and earned a BA in English with a concentration in communications.
I have been teaching for eight years in various states around the country and will finally be earning my certification teaching middle school ELA this fall, 2021. My passion for education is continuously growing and it is a pleasure to share that gift with all my students. I'm inspired to always believe that teaching today for a better tomorrow blooms success, power and change for the world one student at a time!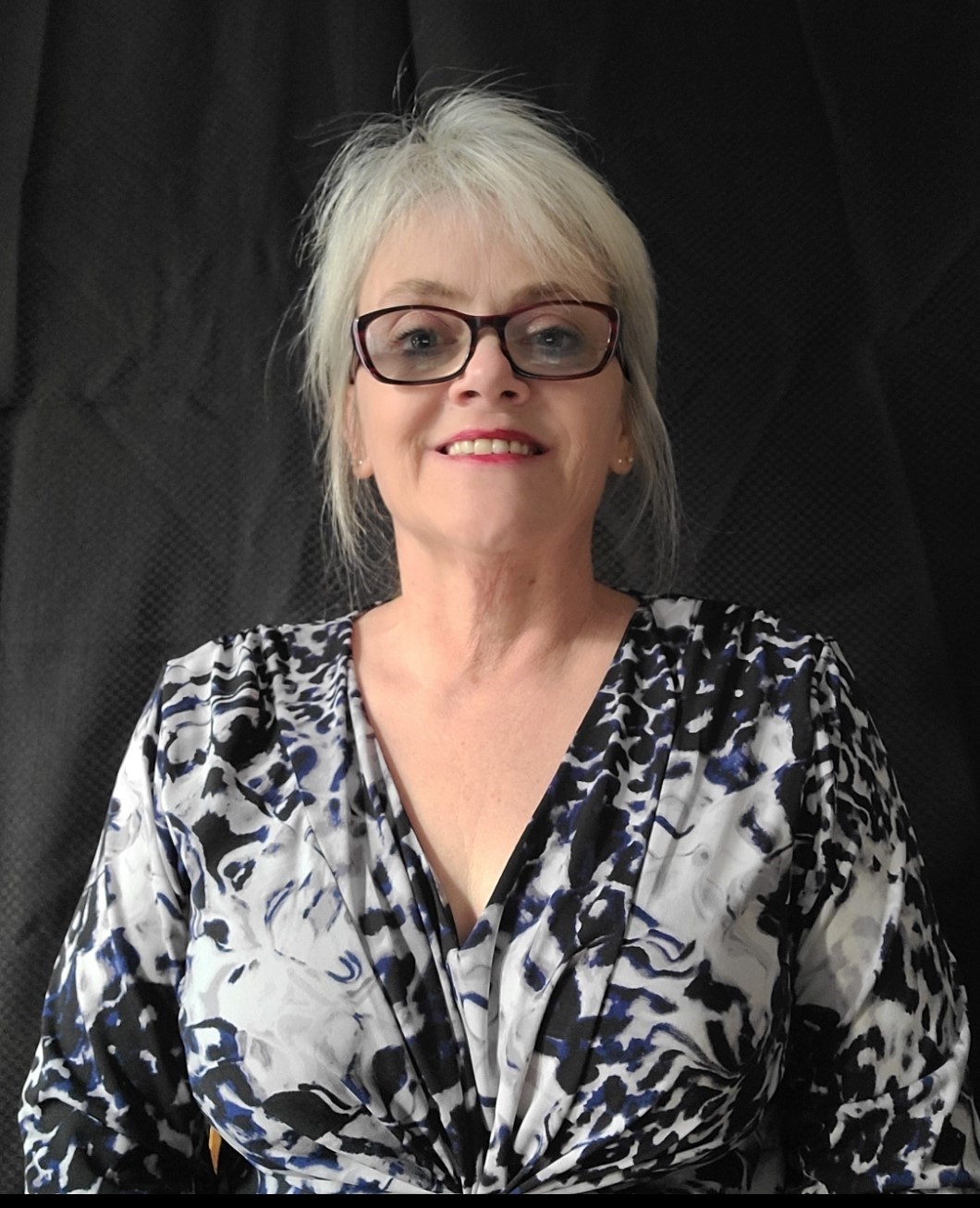 Mrs. Julie Zoucha
After graduating from high-school in Bakersfield, California I enlisted in the United States Air Force since then I have worked in a few different jobs including drug court and child protective services for Kern County California. I have been teaching in a moderate/severe special education class as well as a mobility classroom for almost 14 years. I received my Bachelor of Arts degree in Inter-disciplinary studies from National University and my Masters degree as an education specialist and my special education credential from Point Loma Nazarene University. I received my Orthopedic Impairment add on credential from the Ventura Office of Education.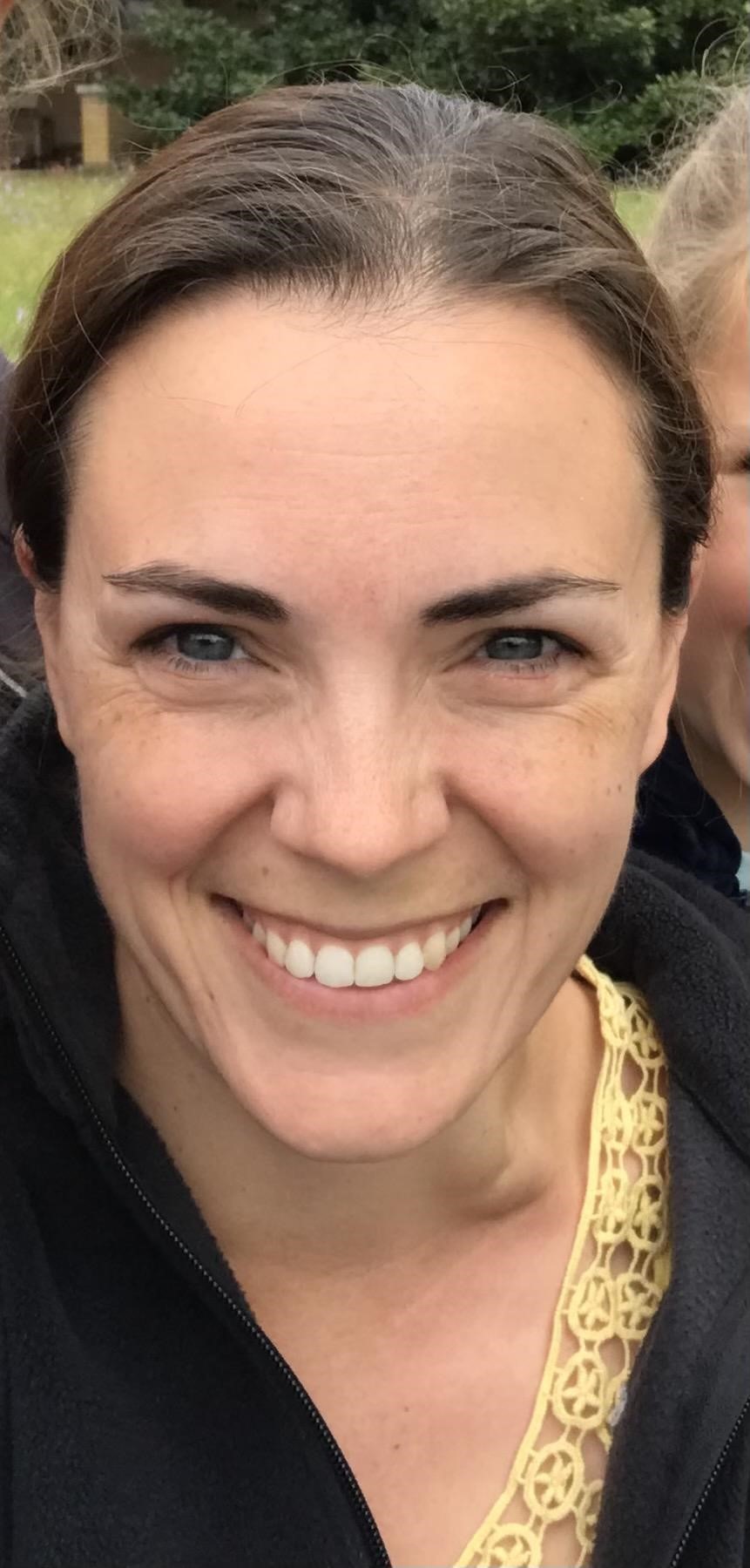 Mrs. Katy Hair
I graduated from Ferris State University with a Bachelor degree in Elementary Education, and have certification in Early Childhood Education and Middle Level ELA. I also have completed 18 credits in a Special Education at Grand Canyon University. I moved to South Carolina from Michigan in 2007, and taught Kindergarten for five years. I also owned my own daycare in Saint Matthews for two years. Together my husband and I have 8 children, so when I am not at school you can find me with my family. I am excited to be working with the Montessori team at Sandy Run as the Primary Montessori teacher.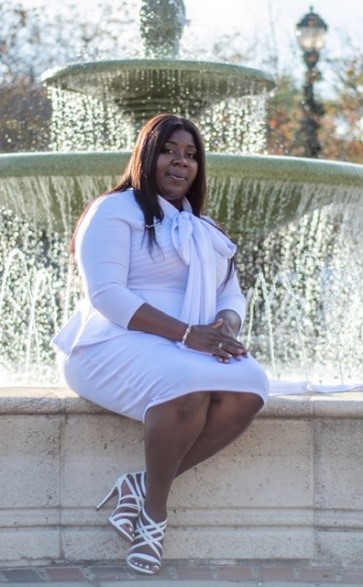 My name is Natasha R. Charles, a native of Orangeburg County. I'm blessed to be the mother of two amazing young adults and the grandmother of a two year old, Pierre.
This will be my first year academically working in the role as an ABA Therapist. I come with over 10 years of experience working and serving students, parents and the community. I'm excited to be a part of the Gator family; working together with our Principal, faculty, staff and parents to serve our students with patience, guidance and the passion to serve and reach "One child at a time. One day at a time".
I look forward to a successful 2021-22 academic year.
---
Technology Support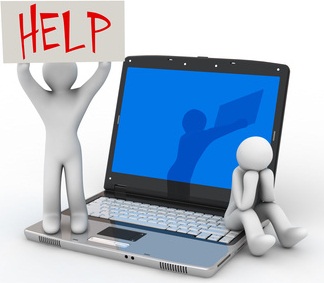 If you are having issues with your chromebook, click to enter a help ticket
---
Be Part of the Band!!!
Rising 5th and 6th graders who are interested in joining the SRK8 Band may sign up using the link below:
---
Below are links to a news story that aired on WIS and the DSS portal to verify student address for the EBT benefits.
---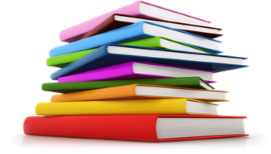 Gifted and Talented Program
The Gifted and Talented Program of Calhoun County School District serves students in grades 3 through 12. Students served in the program are provided a challenging curriculum that affords them an opportunity to reach their maximum potential.
Parents and teachers may refer students in grades 3-8 to be screened for the gifted program. The results of the screening will be used to determine eligibility for the gifted program for the upcoming school year. Screening/referral forms will be available in the Guidance Office at the school and must be submitted by the end of March each year.
Initial testing will take place during the fall of the school year. Because the screening process is multifaceted and because some students may require additional testing, final results may not be available until the end of the school year. Students who qualify will be eligible for placement in the gifted and talented program the upcoming school year. Parents will be notified if their child qualifies for placement in the program.
Important Information about Grade Two:
Second grade students do not need to be referred for screening for the academic Gifted and Talented program. All second grade students will undergo aptitude and achievement testing during the Fall of the school year. Parents of second grade students will receive notification if the student either automatically or partially qualifies for the gifted program.
---
COVID 19 Demonstration & Information Videos
For Returning to School
(Click on the links below to view the videos)
---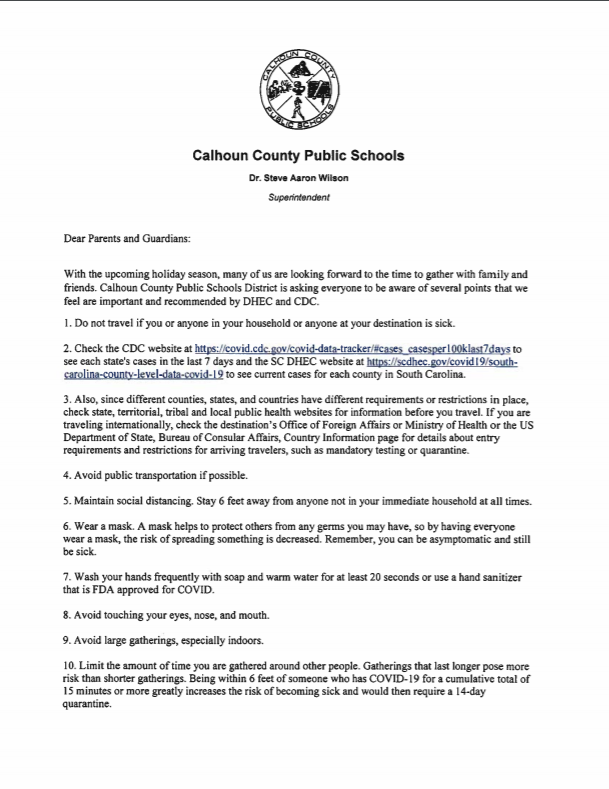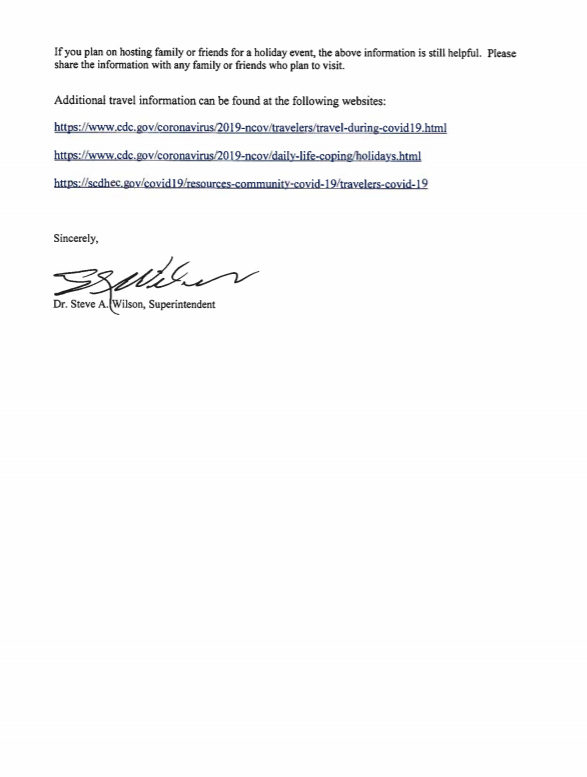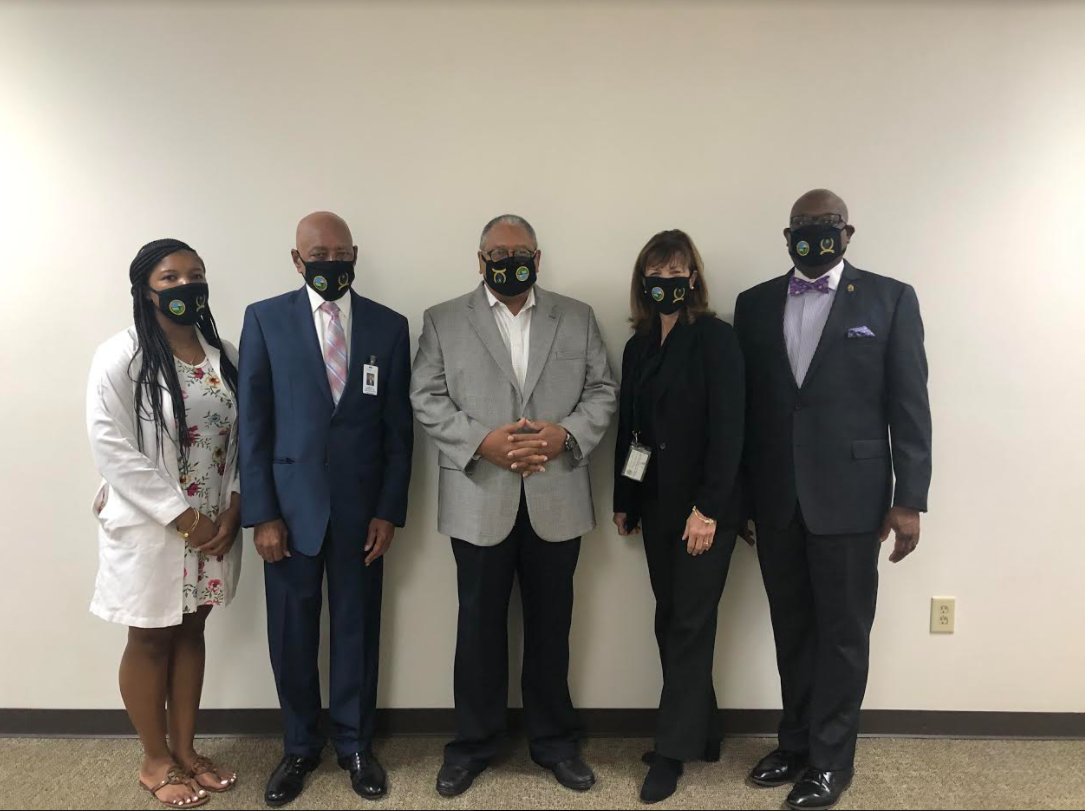 Thank you to the Family Health Center and Mr. Leon Brunson, Executive Director, for the beautiful faculty, staff and student masks.
---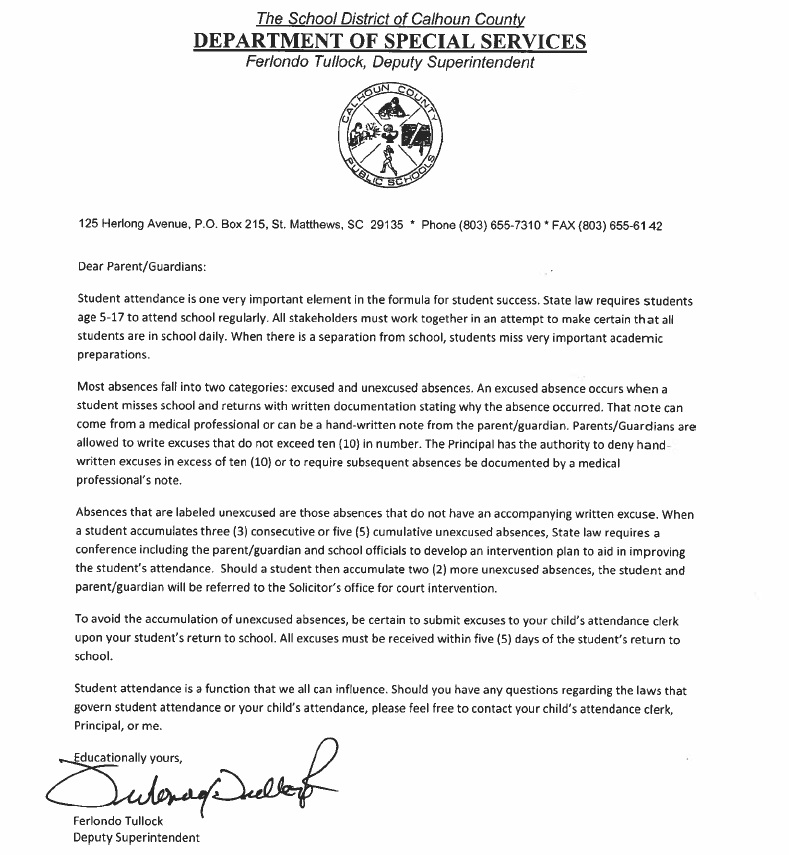 Social and Emotional Support for Students
---
COVID-19 Technology Support
For help with technology related issues please click the link below:
---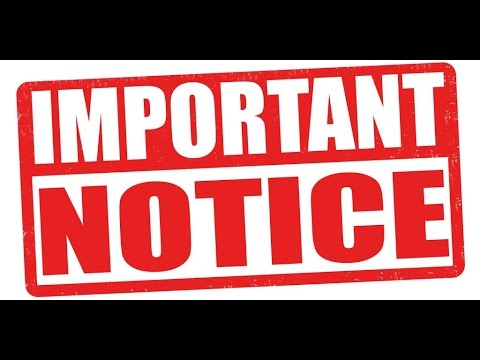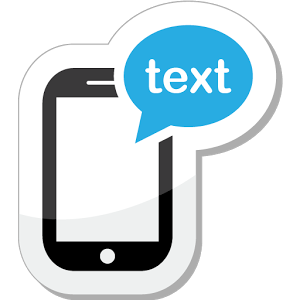 For transportation changes you may now
text 803-570-2782.
Someone will reply to your text
confirming that it has been received.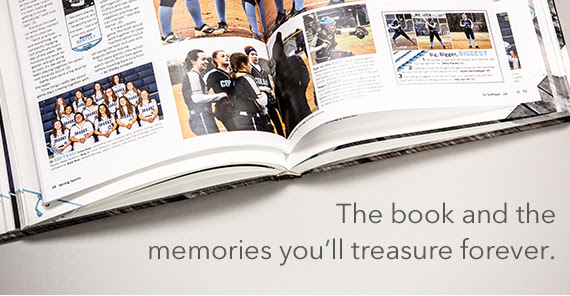 ---
Mission Statement
The mission of Calhoun County Public Schools is to empower all students to compete and succeed globally in an ever-changing society.
Our vision is to be the premier, competitive school district recognized globally for embracing the needs of each student.